Our Qualifications
Pre-qualifications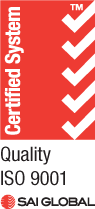 Quality Management System:
Tod Consulting 4/20 Mary Street Noosaville
Operates a Quality Management System
which complies with the requirements of ISO9001:2015 for the following scope
Civil and structural engineering design and project management.
Certificate No. QMS42601
Local Buy pre-qualified supplier:
Project Management Consultancy Services (BUS 220-0811)
Engineering Consultancy Services (BUS 226-0212)
Sunshine Coast Council – Panel of Providers for Infrastructure Design Services (Contract No. R130800):
Civil Works Design – Roadworks, Culverts and drainage structures, Carparks, Earthworks, Retaining Walls, Water supply and sewerage services
Structural Design – Bridge design, Buildings and structures, Boardwalks, Viewing Decks, Shade structures, Play equipment, Skate facilities
Professional Memberships
Australasian Corrosion Association – Corporate Member, NACE International – 1 member; and ACRA – 1 member
5 of us are RPEQs (Registered Professional Engineer of Queensland)
1 of us are CPEngs (Chartered Professional Engineer, Australia)
1 of us is a member of the UDIA (Urban Development Institute of Australia) – Sunshine Coast Branch
2 of us are members of the IPWEAQ (Institute of Public Works Engineers Australia – Queensland Branch)
1 of us is an Open Class Licensed Builder (QLD Building & Construction Commission)
1 of us is a member of AIPM (Australian Institute of Project Management)
Our Award winning Projects
2019 IPWEAQ Excellence Awards – Projects $5 -$10million Winner – Noosa Park Road Boardwalk
2019 IPWEAQ Excellence Awards – Projects $2 – $5million  – Mooloolaba Walk & Ride Bridge
2017 Planning Institute of Australia – Awards for Planning Excellence, 'Great Place' – Smithfield Street Revitalisation
2016 IPWEAQ Excellence Awards – Projects $2 to $5 million – Curing a Cancer Patient: Munna Point Bridge
2016 Sunshine Coast Architecture Awards – Regional Project of the Year Award, and Regional Commendation Award – Noosa's new look Coastal Bus Shelters
2016 IPWEAQ – Jack Morgan Park Upgrade Project, Coolum – Projects under $2million
2016 IPWEA Excellence Awards – Nambour Youth Precinct Skate Park – Overall Winner Innovation
2015 IPWEAQ Excellence Awards – Projects less than $1 million – Neilson Rd and Elliot Rd bridges – Enduring, economical road bridges for quiet places
2015 UDIA Awards for Excellence – Urban Renewal Finalist – Place + Beerwah Urban Renewal Project
2014 IPWEAQ Excellence Awards – Overall Winner – Place + Beerwah Urban Renewal Project
2014 Master Builders Award (QLD) Lifestyle Housing for Seniors – Noosa Care, Carramar, Tewantin
2014 Master Builders Award (QLD) Refurbishment/Renovation up to $2 million – The Dispensary, Mackay
2012 State Architecture Awards (QLD) Multi Award Winner – Viridian Apartments (Stage 3), Noosa Heads
2011 State Architecture Awards (QLD) Multi Award Winner – Kingaroy Crematorium
UDIA Qld 2011 Awards Finalist – Bulcock Beach Foreshore Redevelopment, Caloundra
IPWEAQ 2010 Excellence Awards Winner – Nambour HUB of the Hinterland & Town Square
Our Code of Conduct
Values:
Integrity:
Our designs work – we provide infrastructure for our community that is safe, long-lasting and enjoyable to use
All team members take responsibility to provide thorough, high quality advice and documentation
We strive to provide timely, solution-focused information
We believe in a healthy life-work balance. We maintain a suit & tie-free office environment
We are committed to reducing consumption and material waste in our operations
Respect:
Each team member strives to be considerate, compassionate, cooperative and supportive
We share our knowledge to develop optimum solutions. All ideas are worthy of consideration
We are honest, concise and responsible in our communications
All team members respect our clients' confidentiality. Project concerns are discussed internally, not publicly
We are committed to fairness and equality
We believe in an organised, safe and tidy workplace
We resolve conflict with calm, effective communication
Trust:
We trust each other to do our work conscientiously, and to say what needs to be said
Flexibility:
Whenever possible, we design our projects to allow for future changes of use
We consider tried & tested methods along with new ideas
Team members manage their own work hours to responsibly balance life and work commitments
Community:
We are proud to design infrastructure that will benefit our community for decades to come
We support worthy charities and community projects, such as Red Cross natural disaster appeals and the RSPCA
Wherever possible, we source materials and services for our operations from local suppliers
Our Quality Policy
Tod Consulting Pty Ltd are professional engineers specialising in infrastructure, buildings, subdivisions and placemaking projects. We provide design, consulting and project management services to clients including local governments, facility owners, developers and constructors.
Our Quality Management System is based on the International Quality Management Standard ISO 9001:2015
Commitment:
Comply with client specifications and relevant statutory requirements
Establish and maintain objectives and targets with the aim of eliminating inefficiencies
Comply with ISO 9001:2015

Maintain a prime focus on client satisfaction
Monitor, inspect, measure and report the effectiveness of our quality management goals and system by:

A Design risk assessment is undertaken at the start of the project and Constructability issues identified and managed in consultation with the client.
Ongoing communication is carried out with Client, stakeholders, designers, contractors (if known) to ensure the project outcomes meet or exceed the client's requirements along with the appropriate Australian Standards and best practice.
Issues affecting project outcomes are communicated to the client immediately with recommended actions to eliminate or minimise impacts;
Revised project documentation (eg design drawing amendments) are tracked using transmittal documents to ensure all parties are working off the latest documents.
We assign appropriate resources to conduct regular assessments and inspections to track safety performance, environmental controls and work quality.
Formal reports are prepared for the client on a regular basis on project performance covering progress, costs versus budget, variations, quality, safety and environment.
Strategies and Objectives:
Ensure that project outcomes meet or exceed the client's requirements along with the appropriate Australian Standards and best practice
Compliance with relevant legal and other obligations
To have a growing and sustainable business
Ensuring that not only our immediate clients, but also facility end-users and other stakeholders are satisfied with our design and service outcomes.
This statement is issued to indicate our commitment to our product, our clients and our standards of service.  The full support of our employees, suppliers and contractors is sought in meeting our commitment.