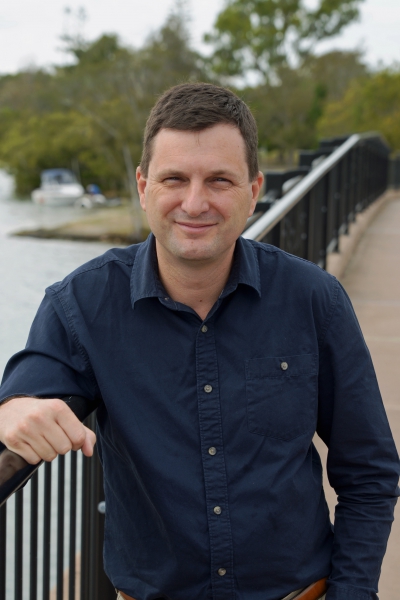 CHRIS DOWDING
Director – Civil Group
b. eng (civil) (1993 Queensland University of Technology), RPEQ, member IPWEAQ
Chris designs, maintains and modifies Infrastructure and Placemaking Structures. His work passion is bridges.
He works with Local Government and private asset managers, who have the challenge of managing ageing infrastructure & facilities. He carries out Level 3 inspections of bridges, process plants and depot maintenance facilities. He develops action plans to balance whole-of-life costs and keep the community safe.
His practical approach has solved challenging issues during construction and maintenance of numerous projects. Examples of his work include Albert St bus tunnel and Roma St bus platforms 1 & 2 (Brisbane's Inner Northern Busway); Munna Point Bridge Remediation (Noosa), the new Mooloolaba Walk & Ride Bridge crossing Mayes Canal and Placemaking Structures for Brisbane's Airport Link Project.
In his personal time, he enjoys trekking (he's walked the real Kokoda Track), travel and writing (he's published a book called A few Drops short of a Pint). He is a father and enjoys spending time with his family.